Kathleen O'Hehir-Johnson is hunched down, arranging chocolate truffles in her display case, when two women march into the store. "We passed two candy stores on the way here because we want good truffles," one of them says. Kathleen chuckles as she shows them her selection: 30 plus flavors ranging from Key Lime to Frangelico, including the best seller, the Just Chocolate truffle, a dark ambrosia chocolate delicacy.
Kathleen is a pioneer Twin Cities chocolatier and is accustomed to such high expectations. For 10 years their shop, Just Truffles, served up its creamy creations from its location in the St. Paul Hotel lobby, where traveling celebrities and well known politicians were among their regulars. After numerous appearance on The Food Network and The Oprah show they moved to their currant location at 1363 Grand Avenue.
Luciano Pavarotti once thanked the chocolatier for a gift of truffles on stage during a concert, so the Kathleen gave him his own flavor – Tenor Temptation, a mix of milk chocolate, coconut, and Malibu Rum.
Inside the company's new spot on Grand Avenue in St. Paul, photos of customers such as Pavarotti, Yo-Yo Ma, and Lionel Ritchie line the walls as though giving testimonials to the truffles' great taste.
It's easy to see why Just Truffles has a good reputation. "A truffle should simply be the best piece of chocolate you've ever tasted," says Kathleen. "The outside should be a thin – and I stress thin – coat of chocolate, which is there only to seal the freshness." Inside lies soft chocolate ganache, smooth and creamy, yet not too sweet.
Kathleen is the one who created the secret recipe. She started experimenting with truffles years ago when she made some for her family's Valentine's Day gift, and her sons and husband begged for more. The next Christmas, after weeks of trial and error spent perfecting the recipe, she brought the final product to work to share with coworkers at Northwest Airlines. They, in turn, ordered 50 dozen for the next year.
Buoyed by his wife's success, Roger suggested she quit her job and start her own business. After much thought, Kathleen decided to keep working full-time, but her husband had faith the treats could lure a loyal following. So Roger, a former sale engineer, ventured into a new, unexpected career producing his wife's truffles and selling them statewide.
Is there a proper way to eat "the best piece of chocolate you've ever tasted"? Of course, Roger says. You should eat a truffle at room temperature. And ideally they would be "bitten into," though cutting them into quarters to share is fine, too. You should also serve truffles with a worthy beverage, Roger insists. Coffee is a natural complement, but wine also pairs well. He suggests serving a heavy red or port with dark chocolate, a blush wine with milk chocolate, and a champagne or white wine with white chocolate.
The truffles have become so popular that the Johnson's were recently asked to sell their sweets at duty – free airport shops across the country. The duo turned down the offer, however, because they didn't want to sacrifice the quality of their work. The way they work now, "there's a little of us in each truffle," says Roger. And that's the way they want it to stay. Roger continued to work with his wife until and illness in 2012 caused him to retire and he passed away on 2015. Kathleen continues to make the truffles with a small staff and her motto is now and has been "Life is uncertain so always eat dessert first."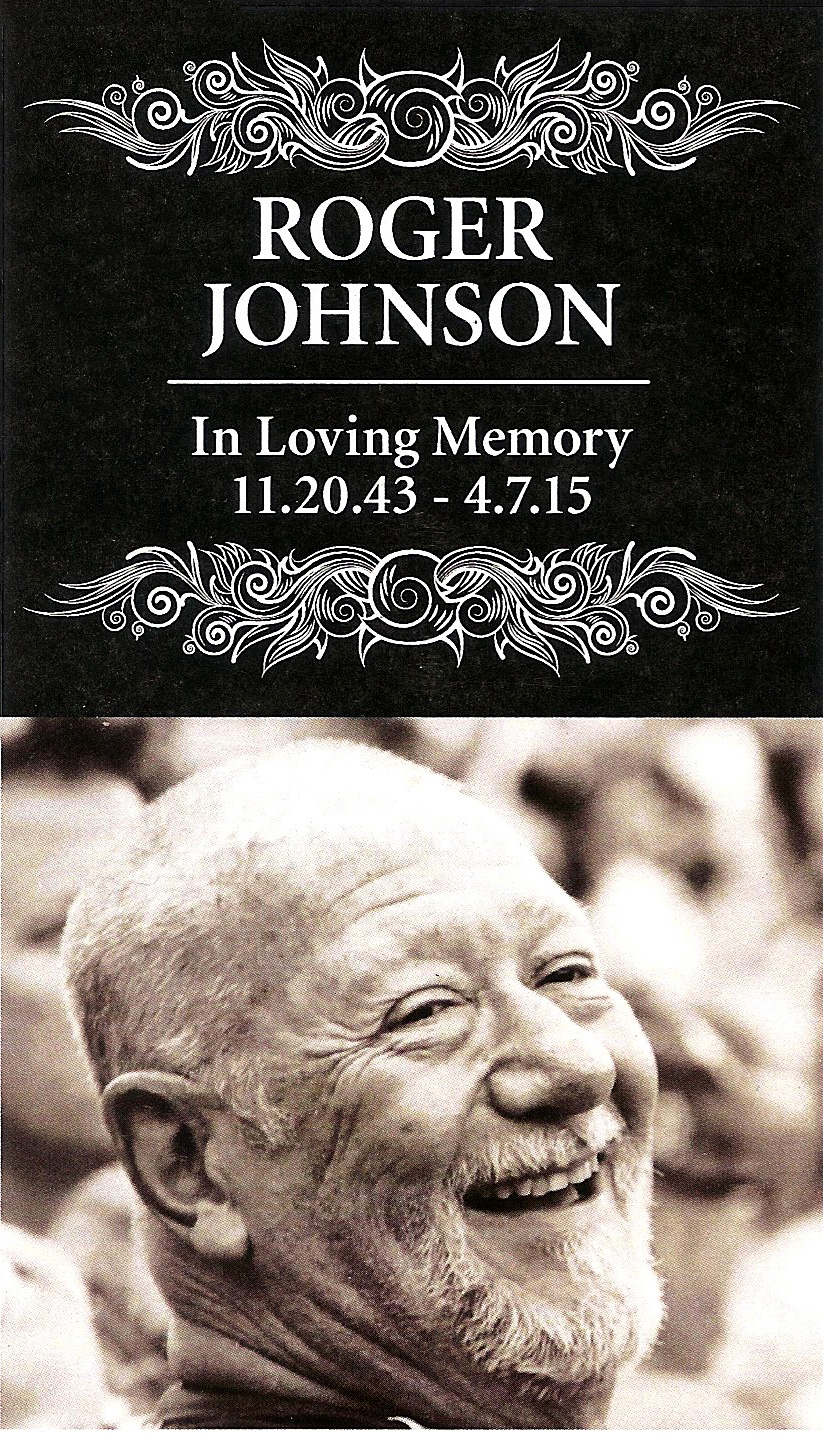 11/20/1943- 04/07/2015
Roger Johnson, born November 20, 1943 and passed away on April 7, 2015 after a lengthy illness. Preceded in death by his mother and father Joan and Richard Johnson, his step father Richard Whitehead, and 2nd wife Christine. Survived by wife Kathleen, daughter Clare (Dean) Wilkinson , and sons Paul (Dione), Thomas (Jessica), Lee (Katie), Scott (Sara), and many loved grandchildren and numerous cousins.He was born at the height of WWII in Leicester England and lost his father when he was 7, but luckily his mother met and married Richard Whitehead. Richard taught Roger a lot of life's lessons, most importantly was how to love his children to the extreme. He went to school at, as he loved to call it, "Dick the Third", & received his engineering degree from AEI and started work at Marconi Radar. He married Eileen Simpson and they were blessed with Paul (Bob) and Clare and immigrated to Australia in 1972 where he worked for Rank Xerox as an award winning National Sales Manager. He met and married Christine Johnson and had sons; Lee and Scott. Sadly, Christine died at an early age of cancer leaving Roger a widower with two small children. Shortly after Christine's passing, Roger met his soul mate Kathleen and together with their children they wed and moved to America. To complete their family, Roger adopted Kathleen's son Thomas, and Kathleen adopted Lee and Scott. They lived, laughed, and loved for 32 years. He worked as a National Sales Manager for Micro Control, then moved on to Precision Systems where he met Michael Sullivan and became great friends.  Roger and Mike started their own company, React,  and Kathleen started her own company which came to be known as Just Truffles where Roger joined her full-time. Together they expanded Just Truffles and became famous chocolatiers and worked side by side for 25 years until Roger became ill.  Roger's love for his family also came with a love for golf which he carried down to his boys and annual trips to Breezy Point to sharpen their golf skills.